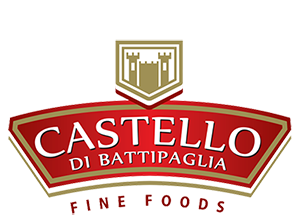 From six months to four years aged in larch wood and refi ned in durmast barrels, it is "balsamic vinegar" of good quality and perfect aroma.
Ideal for the channels dedicated to a high turnover of the product, it represents a convenient invitation to try a new taste: balsamic vinegar of Modena while in the more aged version has the typical fragrance of a superior product, "Finely Matured" balsamic vinegar, with a sweetness exquisitely combined to its acid resembling the taste of the long aged Traditional Balsamic vinegar.
Ingredients
Wine vinegar, grape must, caramel (E150)
Size
250 ml glass bottle
500 ml glass bottle
5 l plastic jug with screw cap
Our Castello red and white wine vinegars are ideal table vinegars used in restaurants but also at home.
White wine vinegar is fi ne and delicate, red wine vinegar has a strong taste and full bodied.
Cooks use vinegar for many purposes such as pickling, deglazing pans, marinating meats, making sauces and is found in certain desserts.
Ingredients
Red wine vinegars, white wine vinegars
Size
500 ml tuscany bottle
1 l classic bottle
5 l plastic jug with screw cap
Balsamic Sauce of Modena White or Black
Ingredients
Sucrose syrup, wine vinegar,concentrated grape must,balsamic vinegar of Modena 13%, caramel (E150d), guar gum, xanthan gum
Size
215 ml x 12 PE for food
500 ml x 12 PE for food
Density at 20°C temperature: 1250
Shelf-life: 36months
Erregi s.r.l.
Via II Giugno, 3
84091 Battipaglia (Salerno)
Italy
Via Santa Chiarella snc
84025 Eboli (Salerno)
Italy
VAT Number
03301140657
Phone
+39.0828.340017
Fax
+39.0828.345528